MyPoints
Name: MyPoints
Website: https://www.mypoints.com/
Price: Free
Owners: Prodege LLC
Overall Rank: 50 out of 100

MyPoints Overview
I've returned with another look at a free make money website. I've reviewed a number of these type of sites already, some similar and some not similar. Well what about MyPoints? Is it worth your time? I'm going to be taking a closer look at this site and see if it's similar or different from some of the other sites I've gone over such as InboxDollars.
I can tell you right now though that it looks very similar to InboxDollars and Swagbucks. At first glance, I see that MyPoints has surveys, shopping, coupons, games, travel, search, and even a referral program. It does seem though that they put more of an emphasis on earning points or cash through shopping than the other methods available.
It's time to take a closer look at the insides of MyPoints to see if it's really worth your time or if you're better off trying something else. I will take a look at the sign up process, how much you can earn and what it will take to cash out your points to either redeem them for gift cards or for cash. Let's get to it!
Sign Up Process
When you first come up on MyPoints home page, you'll see that there is a place to put in your email address as well as password. That's just if you already have an account. In the upper right part of the page, there is an orange button that says 'Join Now'. All you need to do is click it and it will bring you to an area where you enter your email address as well as a password that you would like.
After that, you just click the 'Sign Up Now' button and then you'll move on to the next part. You just need to confirm the confirmation email that's been sent to your email address and your account should be good to go from there. The sign up processes are usually pretty easy and are generally the same so you shouldn't have any issues when joining these free sites.
You'll have a profile you'll want to fill out once you get back into the site, but it's just to make sure your account is fully set up. Some of the other sites like Survey Junkie want you to fill out a more extensive profile since they sometimes put more of an emphasis on surveys and want to pair you with the ones that will be the best fit for you so there's less likely hood of you getting rejected.
Earning Points
At MyPoints, the goal is to earn as many points as you can by doing what they offer and you'll be able to eventually redeem them for gift cards or exchange them for cash that can be sent to a PayPal account.
There are different ways to earn these points, but MyPoints puts a bigger emphasis on shopping, coupons, and deals than anything else that they offer. They know that a lot of people spend their time online looking for special deals, coupons, and more when shopping so they pretty much want to reward you for doing just that.
When you look at the menu at the top of the page, you'll notice that the first thing you see is Shop. This is what MyPoints excels at and so this is really where they want you to go more than anything else to earn points. I will take a closer look at what the Shop section has and if it's worth your time earning points at this particular site.
You'll see other options on the top menu and I'll go through those as well and I'll also see what their referral system is like. For now, let's take a closer look at the shopping section on MyPoints.
Shopping
This is the bread and butter of MyPoints so to speak. If you're one who loves to do a lot of shopping online, then this is the section for you! You have quite a few options to choose from to do your shopping at and you'll earn a different amount of points and more for shopping at some of these places.
When you click shop on the menu at the top, a drop down menu appears where you can choose different options in regard to shopping such as all stores, in store shopping, dining deals, in-store deals, and more.
When choosing the all stores option, there's's an entire list that pops up of all the stores on MyPoints and they are in alphabetical order. As you go down the list, you'll see the name of the store, if there are any coupons available for it as well as the amount of points you can earn per dollar that you spend at the retailer.
I don't do a lot of shopping online so I wouldn't use this section very much, but I do like restaurants and now that some are opening back up, the dining deals section is of interest to me. It looks like it is pretty new and a lot of the restaurants that are being shown are not in my area. There is a place where you can put in your zip code, but it doesn't appear to work or use the nearby by mid-sized city for local restaurants. I think this section definitely needs some tweaking.
Deals
This section is similar to other sites in that there are offers and trials that you can sign up for and depending on the type of offer, you can earn quite a bit of points.
Most of these kinds of offers, however, require you to become a member of them or try out their services and a lot of them can end up costing you some money. Some of them involve opening up bank accounts, having a monthly subscription, make in game purchases, sign up for insurance quotes and more.
A good example is an offer they have from Chime Bank. Your reward is 10,000 points, but in order to get that reward, you have to open a bank account online, get a Chime Visa Debit, and then have your first direct deposit come into your account within the first 30 days of opening the bank account in order to get 10,000 points.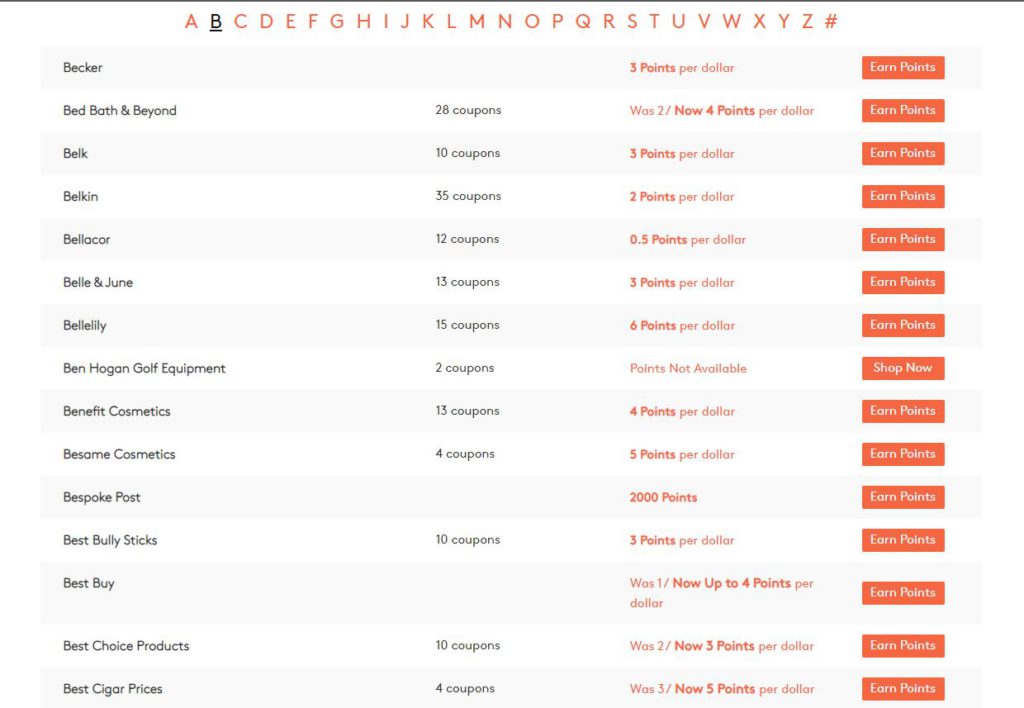 I've never been a fan of offers or deals like these because you have to pretty much spend your own money in order to get rewarded with points or cash, depending on the site. Some of the offers are free trials, but you want to be careful with those because if you forget to cancel before the free trial ends, you'll end up getting charged. In my honest opinion, this is the one section to avoid for trying to earn points.
Coupons
There are two sections to this particular area. The first section is called Coupon Codes. They have a ton of different retailers' that have specials available that you can take advantage of as long as you enter the code that is presented at the bottom of these deals when you visit the retailers' website.
Ticketmaster has an offer where you can get 20% off select ticket purchases as long as you put in the code CHEF. I sometimes like deals like these and depending on the offer and retailer, I might go ahead and take advantage of it.
The next part of the coupons section is grocery coupons. You can earn 25 points for each coupon that is redeemed at your local supermarket and even earn one point for each coupon that is printed. They usually have a lot of different coupons you can use here for various products so this might be something you'll want to take advantage of especially if you do a lot of grocery shopping.
Surveys
MyPoints wouldn't be complete if they didn't offer surveys of some sort. You'll earn points for different surveys that you take and are available.
A lot of the surveys vary in length with some even being a minute-long. A large majority of them though average around 20 minutes. Some offer 34 points while others offer at least 100 or more. Just like a lot of other survey sites, you won't always qualify for them. This is the downside of surveys as you always tend to get rejected from them.
There is a series of questions though that you can answer that will help pair you with the surveys that you're least likely to get rejected from and what's nice about answering those questions is you'll get rewarded with points. I've done a few surveys already there are just a tiny few I got rejected from, but so far, I've been accepted for a majority of them.
The type of surveys that are available to take, vary. They range from things such as technology and entertainment, to food and healthcare. As you can see, a lot of these surveys are similar to ones you'd take at other survey sites. It's also, in my opinion, one of the better ways to earn points at MyPoints without having to spend money. The only thing you'll be spending completing the surveys is time.
Other Ways To Earn Points
There's a section called 'Watch' where you watch videos and ads. You earn a certain amount of points for each video you watch, but it isn't a lot, usually about two to three points. Other than the surveys, this is an easy way to accumulate points. The videos and ads aren't worth that much, but do enough of them and they do add up. There's not a lot of them, usually twelve to thirteen of them, but they are replenished each day.
Next up is the 'Games' section and there are games available to play where you can earn some points. The most points that you can earn from playing the games that are available are anywhere from two to four, but some days they might be higher. I haven't personally tried any of the games, but if you like to play games online, this would certainly be up your alley. There are games such as AngryBirds Champions, Bejeweled 2, Scrabble Cubes, Solitaire Rush, and more. This would be another great way for your points to accumulate, though I'm not entirely sure if you have to complete in game quests in order to get those points.
After the Games section we come to the 'Travel' area. This particular area has a lot of travel offers and deals, but it seems only a very select few of those will reward you with points. Only the travel offers give you points such as Expedia offering 3 points for every dollar that you spend on their site if you book a vacation somewhere.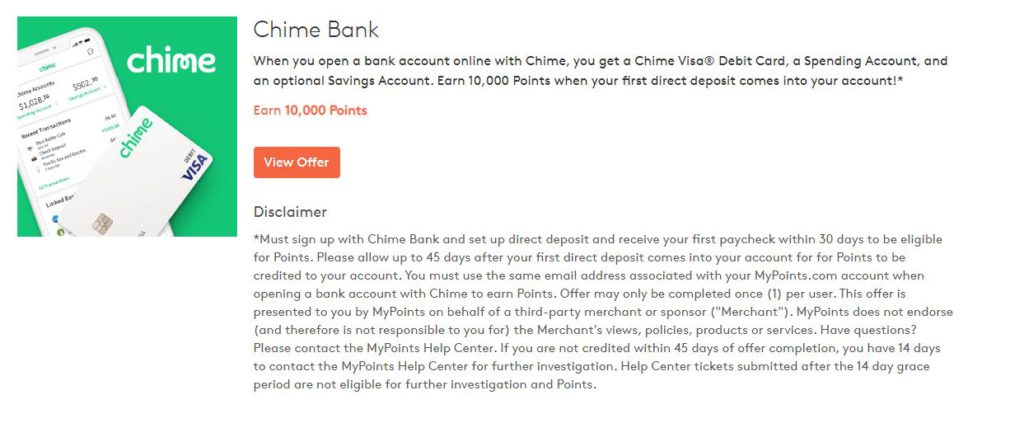 As for the travel deals, they just seem to offer you special deals for staying at resorts and hotels rather than earning points of every dollar that you spend. Most of the travel deals also seem to come from the site Groupon that offer special deals on different things such as restaurants and amusement parks.
There's a section called 'More' where there are few other things that can be done to earn points, but the best one available is the search engine. Inbox Dollars has one that's similar, but all you do is search for things like you would on Google's search engine and you'll earn some points that way. You won't earn a lot, but I think a lot of it has to do with what you search for as you might earn a point here and there.
As far as the other things in the more section, there's a daily poll, a daily 5 which might consist of top surveys, deals, and videos, the search engine, and even a blog you can read.
Last, but not least is the referral area. This is where you can refer others to MyPoints and earn even more points. There are several ways to do so. There's a referral link that you can promote and send to others and you can also share via social media such as Facebook and Twitter.
You'll earn 25 points when someone accepts your invitation and then you'll start earning even more when they spend at least $20 or more on the site. You could potentially earn hundreds of points through their efforts. There's a 10% bonus of points you'll get from whatever your referrals earn.
Is MyPoints A Scam Or Worth Your Time?
MyPoints is definitely not a scam as the points you earn can be converted over to gift cards or cash that can be sent to your PayPal account. I will tell you though, you'll have to spend a lot of time there to get anything decent and even then you'll probably make enough to save for a dinner at a restaurant or help pay a bill, but as far as something more substantial, you won't make that kind of money at MyPoints. If someone asks you about making money online and they say "What About MyPoints?", you can refer them to this review.
If you want to earn an income online that will allow you to replace a full time job, there is a place that will teach exactly how to do that and you can read my review of that place here.
Sites like MyPoints are ok for earning a little bit of money here and there, but they are not good for making a good income online. For something like that, you'll want to get into affiliate marketing and the link above, if you click it, will teach you how to build a thriving online business centered around Affiliate Marketing where the sky is the limit.
If you have any experience with MyPoints, feel free to post your comments below and also enjoy the video which gives a visual overview of what the inside of MyPoints is like.