I want to talk about some of the latest credit card scams that are going around out there so that you can avoid them. It really does sadden me that people will do anything to take advantage of others to get money they didn't earn. If they can put that much effort into scamming, why can't they get a regular job like most law abiding citizens? Anyway, let's take a closer look at some of the credit card scams circulating around.
iTunes Emails that are Fake
For those of you who live in Florida (or really anywhere since it deals with emails), be warned of this latest scam going around.
According to Fox 4 News (in Florida), scammers are sending out what appears to be convincing receipts from iTunes through email. They show charges that are fake and whatever links are on it, when you click on them they do not take you to any website that has to do with Apple according to the article.
Stay clear of it or delete this email immediately if you receive it. One way to check to see of whether an email is legitimate or not is to check where it was sent from usually at the top of the email (not in the body of the main email). If it says something that says www.apple.net, .org or even something that doesn't appear to be related to Apple, it is a phishing email (scam) and you should delete it immediately or even forward it to Apple itself to their fraud department.
I've gotten emails recently from what is supposedly Amazon customer service saying I've attempted too many logins on my account and that I need to click a link to verify my identity. The problem is the main message of the email had numerous grammatical errors and sentences that didn't make sense. I also checked the email address of where it came from and it had nothing to do with Amazon.
If anyone comes across an email that looks like it is from Apple's iTunes and you know you didn't make any recent purchases from there or don't even have an account on iTunes, delete the email or you can actually go to Apple's legitimate website and call their customer care to verify anything that looks suspicious.
Phone Scammers using Virus Threat
This is definitely a big one as my father has been repeatedly targeted by this type of scam, but thankfully he knows it is a scam and never falls victim to it.
According to this article, a person became a victim of this type of scam when he happened to be downloading Microsoft Office. A message suddenly popped up saying that his computer had a serious virus and that he needed anti-virus software. Suddenly the victim started receiving phones calls from someone with an Indian accent saying that he could buy a lifetime access to anti-virus software that would cost over the equivalent of $500 US dollars.
Unfortunately, the victim did what the person over the phone suggested so that they could receive the money. My father's situation is that he'll get phone calls from someone with a heavy accent who will say that his computer is being hacked and also has a virus on his computer and that they need to remote access his computer to take care of the problem. A lot of times they'll say they are from Microsoft Tech or Hewlett Packard which they really are not.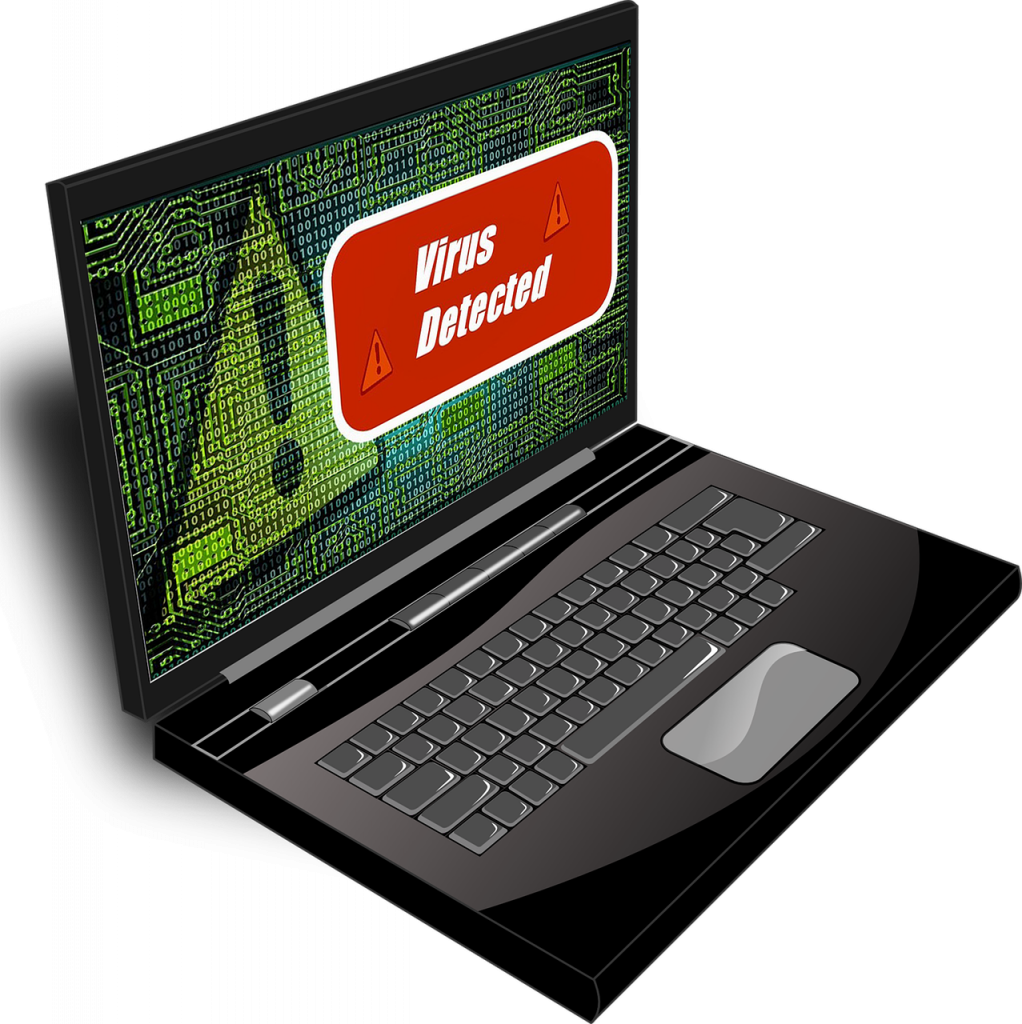 My father will usually have some clever response when they ask for such a request saying that he has an actual relative who works at Microsoft and that he'll give him a call first or he'll ask for their Microsoft ID number and the name of their supervisor. A lot of times they'll hang up after that.
What happened to the victim from that article is a slightly different take from what my father encountered, but the end result is generally the same. Never give out any kind of information especially your identity and credit card information.
Something else that can happen though is if you give these scammers control of your computer, they can implant a virus or hack into it in which they can hold your computer and all your valuable files in it hostage until you agree to pay them a certain amount of money and even then they might not give control of your computer back to you and can instead demand more money. NEVER give anyone permission to remote access your computer who contacts you saying you've got a virus or are in danger of being hacked.
No More Scams
There you have it, some of the current credit card scams that are circulating around. There are a lot of scams out there and there are even more in the make money from home arena in which big promises are made of making lots and lots of money in such a short period of time which NEVER happens.
There is something out there though where you can legitimately learn how to truly make money online and who will not scam you. They do not make outrageous promises of making tons of money in a very short period of time.
Instead, they teach you that creating an online business takes time and effort and will not happen overnight and gives you the proper training and tasks in order to make you successful over time. What is the name of this place I speak of? It is called Wealthy Affiliate and you can read my review of it here.
It is absolutely free to join and for 7 days you have FULL access to everything inside Wealthy Affiliate to see what it is all about and you'll see the amazing and helpful community that is there which includes over 500,000+ members. At the end of the 7 days you are under no obligation to upgrade to a premium membership and can remain as a free member which you have access to 2 free websites of your own creation and the first 10 lessons of the training.
You may be wondering how this is all different from other sites online that also promise to teach you how to make money, but have to upgrade to a premium membership to receive all the proper training and that turns out that it is only there to get credit/debit card information from you to take your hard earned money?
I will soon also be reviewing a lot of these other sites too to show you how they compare to Wealthy Affiliate and why you should or why you shouldn't avoid them if they truly are a scam or not. I can speak from my own experience with Wealthy Affiliate in the 2 years that I've been with them and I can say that I have never been scammed from them and they truly deliver what they promise.
I won't lie to you and say I'm making tons of money to where I don't need a traditional day job anymore, but I am heading in that direction and I AM making money online several different ways all from what I've learned at Wealthy Affiliate.
Always check back here at Wealthy Relief as I continue to post of credit card scams to avoid, best practices to save money, and the continued benefits of Wealthy Affiliate and why you should join if you want to create a viable online business. Feel free to leave comments.