It's time to take a look at another niche to see if it can be a profitable one or not. It has been a while since I've done one of these and last time I talked about whether or not flat screen tv stands or entertainment centers could be a profitable niche to get into.
I took a look at things such as typical or average prices of tv stands, possible affiliate programs you can join to start earning money with the sale of tv stands, what's needed to get an online business in this particular niche off the ground, what kinds of problems are people facing in this particular niche and how to find those problems and any other questions they may have, and best of all, where to go learn how to build a business in that particular niche if that's of interest to you.
Today I'm going to be looking at another niche and see whether it can be a very profitable one to get into and also what kind of questions people are asking and what problems need solving. I will also be taking a look at maybe some related niches you could possibly target as well.
Selling Printers
Printers have been one of the biggest accessories, and generally a necessary accessory, for computers for years. If you're in an office or work for a company or even have a home based business, chances are you've need to print something off for your computer.
Printers have added some technological features over the years and what's nice about some of them is that they allow you to print things from your smartphone. A lot of printers these days can connect to a router wirelessly, can print double-sided, have a copier, a scanner, and in some cases a fax machine as there are still a lot of places that use them.
There are definitely a number of different brands of printers out there and some that comes to my mind are Canon, Epsilon, and HP (Hewlett Packard). Now the question becomes is it possible to make some good money selling printers? Is it really a good niche to get into and if a website is created to break into this niche, what are some problems people are having in this niche?
I'll take a look at that next and I'll also take a look at what printers are averaging per sale online and list some affiliate programs to where you can earn commission for each sale of a printer from their site if this is a niche you truly want to pursue.
What Problems Need Solving in This Niche?
There are always questions in any given niche as well as problems that are people are wanting the answers to or just want solved. You just have to know where to look online to find those questions and if you're very knowledgeable in a specific niche and you can provide answers that will help people solve their problems, you're well on your way to a successful online business.
I know I've said it many times, but answerthepublic.com is easily one of the best places online to search for questions and problems in any given niche. Millions of people search for questions each day on many different things because they want answers or solutions to the problems they're having. Let's take a look at some of the main questions people are asking when it comes to printers:
Who Sells Printers Near Me?

Who Has Printers On Sale this Week?

How Are Printers Hacked?

What Printers Work With Chromebooks?

Can Printers Be Recycled?

What Printers Use 564 ink?
The list of questions just goes on and on, but you get the idea. Those are tangible questions that people are wanting answers to. If you can answer those questions that solve their problems, success will definitely be coming your way as you are helping people first and foremost. Now it's time to check out if this can really be profitable or not.
How To Tell If It Will Be Profitable
If you want to get into printers as a niche or that is your passion, you'll probably want to know what the potential of making money is when it comes to this particular niche. There are definitely ways to find that out and you can do that easily right now by using Google.
All you have to do is type printers and press enter in the search bar and there should be a series of ads at the top of the page that will show what printers are generally selling for as well as at what sites. This is the first place you can check for the potential of what you can earn from printers being sold, provided you're selling them as an affiliate marketer.
Amazon is another place you want to go to in order to see what they are selling for as because it is the most popular online shopping site out there. There are some cheaper printers out there that don't have a lot of features and are more geared for specific purposes, but then you have printers that have many different features and also sell for more money.
Looking on Amazon, they have printers that range from $350 to as low as $39. If you were to join their Amazon Associates affiliate program and someone where to click your affiliate link to purchase a printer, you'll get a percentage of that sale. Let's say for example a $350 dollar was sold from your affiliate link. Amazon usually pays 4% of a sale and sometimes as high as 12% so you could earn anywhere from $14 to $42. That may not seem like much, but if you build up a website in this niche and you're able to get a good amount of traffic, you have the potential to rack up quite a few of those sales.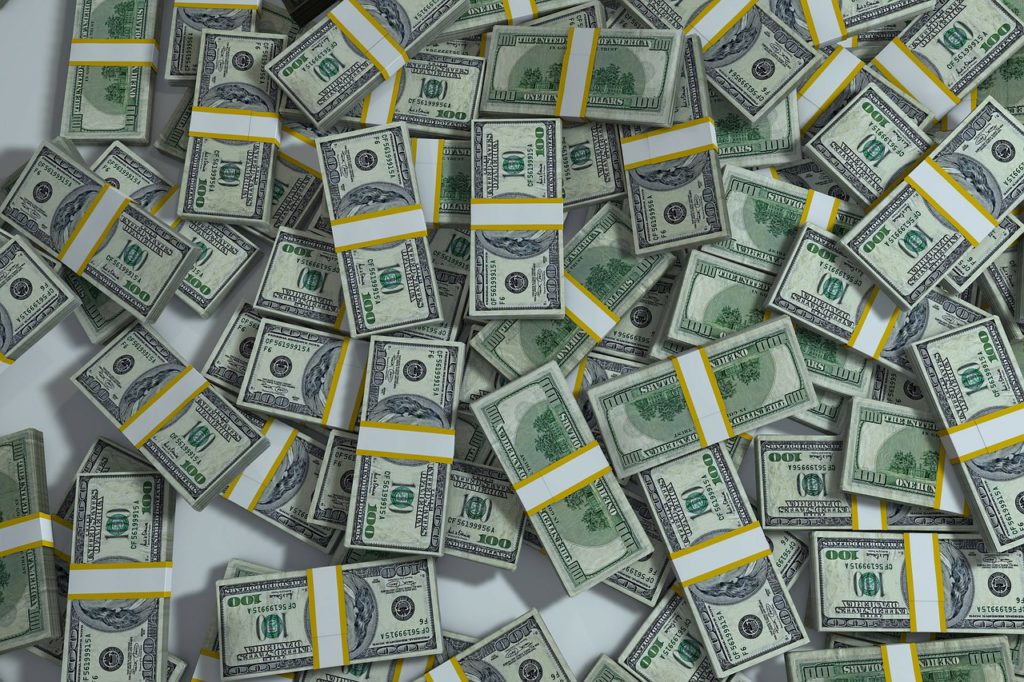 If you want to focus your niche on printers, you might think that's all you'll be able to promote on your site, but that's not really the case. You can promote other products that go hand in hand with printers. Printers need ink and toner in order to function properly and so you'll want to find the best one of those to promote especially when it comes to certain kinds of printers.
You can also promote computers such as laptops and desktops since a lot of people and businesses use computers to create documents and spreadsheets as well as other things that need printed off. Promotion of HP computers as well as printers can go hand in hand with each other.
As far as other affiliate programs out there, you can type in Google printers + affiliate program and a nice list of different affiliate programs related to printers should come up. I see affiliate programs Mimeo, which offers an 11% commission, Canon affiliate program, PrintPlace.com affiliate program and more.
What You Need To Do To Start Earning Money
If printers are your passion and you feel you have something to share with others that can benefit them, then affiliate marketing just might be for you. In order to get started with that, you need to get a blog or website going. While that might sound intimidating, it really isn't as it's easy to get a template up and running within seconds these days. You don't need to learn code in order to build a website.
First thing though is you need to register a domain name if you want to get a website going. It cost about $13 a year for a domain name and you'll need to see if the one you want is available. It could be something such as besthpprinters.com. You can register a domain name at places such as godaddy.com, but I'll talk about a better place, at least in my opinion, where you can do that in just a bit.
Once you've got a domain name picked out, you'll need a good website editor and one of the best online is WordPress. It's got tons of great features as well as great plugins to make your website run efficiently and lots of different website themes to choose from.
After you've got all that done, you'll need to learn all you can about developing great content on your website that will get ranked well on Google and other search engines so that you can build up traffic that can lead to sales. It will take time to get there, but with consistent effort and hard work, it can definitely be done. So where can you learn how to build an online business and develop great content that your readers will want to come back to? Read on to find out.
Wealthy Affiliate
I know I talk about Wealthy Affiliate a lot, but there's a good reason for that. It teaches you everything that I talked about above and if you follow the training and take consistent effort, you'll see great results.
Wealthy Affiliate offers so many tools that it is pretty much becoming a one stop shop for everything you need to get have an online business in affiliate marketing up and running. It now has a great writing tool called Site Content, a great platform to get the engagement you need on your content, research for keywords and so much helpful training besides the two main training courses. Did I mention the weekly live video training series?
If you want to read a review of WA, you can check out my full review here. One thing I always mention is that Wealthy Affiliate is completely free to join and you can remain a free member as long as you like. You won't have full access to everything there with the exception of full 7 day trial. As a free member you'll always have full access to 2 free websites as well as the first 10 lessons.
I love the training there because it is updated when necessary and you'll always have access to great help if you ever get stuck on something. I've always been able to get help with any problem that I needed solving and you can even get help from the founders as well which is a nice touch.
Wealthy Affiliate just gives you so many tools and training to help you with your business and if you're determined enough, you can easily succeed with what all WA provides there. The community is easily one of the most helpful communities that I've ever seen online so trust me when I say that is nearly impossible to stay stuck on something for very long when you're learning and creating your online business. Just click the link below and give it a try as you've got nothing to lose and you'll never be asked for a credit card unless you're ready to join the premium membership.