I'm back with another article in my continuing series where I take a look at different niches to show you how it can be turned into a profitable online business. In my last article, I talked about how selling toys online could be made into a successful online business.
I talked about ways to see what kind of questions people online are asking in regard to toys and how to determine if it will be a profitable niche for you. I also talked about where you can go to learn to build an online business in the toy niche or any niche that you desire and I'll talk about that again today.
Selling Luxury Watches Online
I don't really have any experience with luxury watches as they tend to really be up there in price. Honestly, the most expensive watch I've ever owned would be a smartwatch from Apple and that's nothing compared to the different brands of luxury watches out there.
There are all kinds of luxury watches from all over the world. The only brand I'm truly familiar with or at least heard of is Rolex and those are quite popular. I do know about a story where a man bought a Rolex for over $300 back in the 1970s, but never ended up wearing it.
He put it inside a safe deposit box at the bank and kept the warranty paper as well as receipt and any other paperwork that came with it. The watch also had Oyster written on it which is said to be super rare. Because of this and also the fact that the watch had never been worn and is in pristine condition, it now has a value of well over $400,000.
If your passion is luxury watches and you know a lot about them and want to share with the world your knowledge of them, then this is the niche for you. It can definitely be a very lucrative niche to get into as luxury watches can be considered what's called "high ticket" items.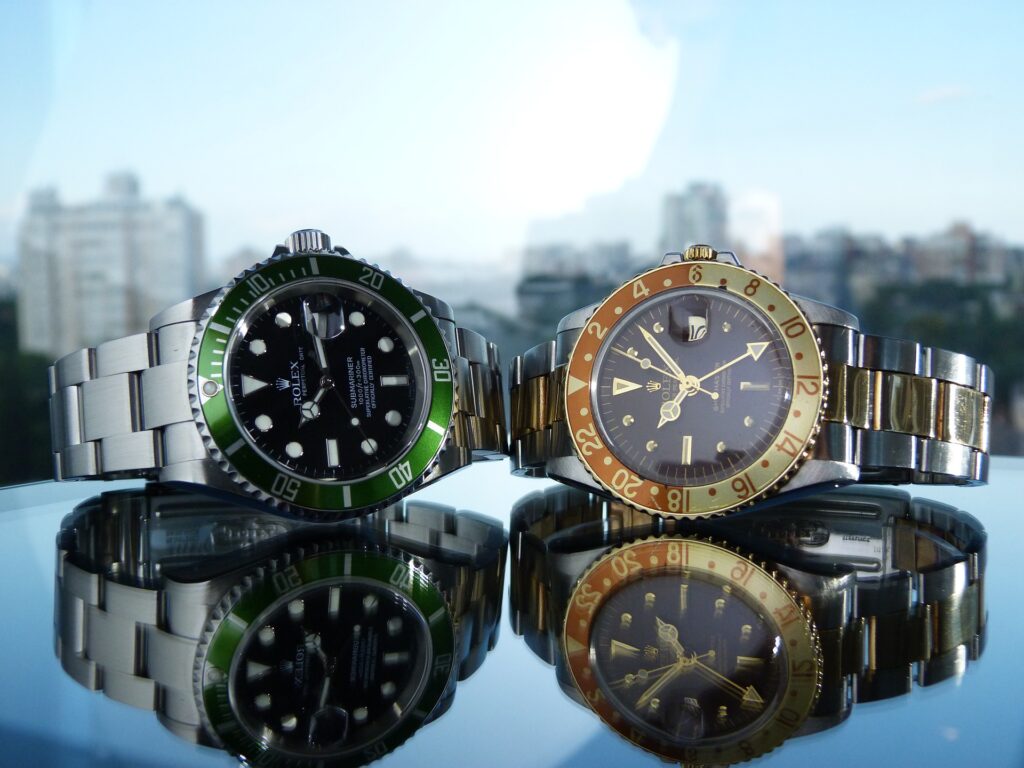 High Ticket means items or products with very high value in which you can also earn very hefty commissions from the sale of them. It's a dream that a lot of Affiliate Marketers have, earning money from the sale of high ticket items. I know it can be very tempting to focus on a niche that has high ticket items, but don't do it just for that reason. Do it if it's something you're really passionate about and feel you can really help people. After all, you want to gain trust of people online with helpful information that answer their questions or solve their problems. People can tell the difference between a pushy salesman and someone who generally wants to help them.
We're now going to take a look at what problems exist or questions that people have regarding luxury watches. If you feel it can be hard to find what people are looking for in this particular niche, I can assure you that it's easier than you think.
What Problems Need To Be Solved In the Luxury Watches Niche?
If you can solve problems and answer questions that people have in this niche, you will be well on your way to earning a very good income online because people will understand that you know what you're talking about and be willing to purchase whatever you recommend to them.
So what we need to do is search online what kinds of questions people have when it comes to luxury watches. I've talked about this quite often in this particular article series, but the website, Answer The Public, is one of the best places online to find what kind of questions people are asking in any niche.
In this case, when I typed in luxury watches in the search bar, what came up were a total of 47 different questions people are asking online in that niche. Here are some examples. Will luxury watch prices drop? What luxury brand is best? What luxury watches hold their value? Why are luxury watches a waste of money? Are luxury watches cheaper in Switzerland?
As you can see, these are the type of questions people want answered when it comes to luxury watches. Now Answer The Public is not the only place online to check to see what kind of questions are being asked. I haven't talked a lot about this, but the question site known as Quora is another great place. The thing about Quora is that you can answer questions directly and point them to your website for more information.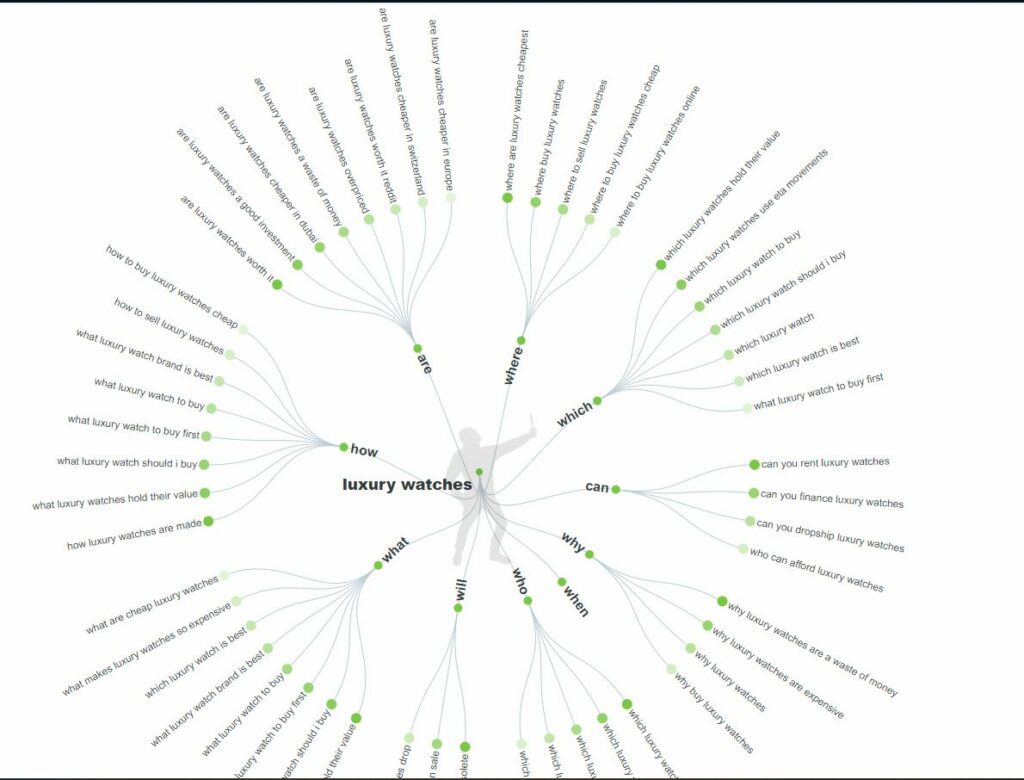 Here are some questions being asked at Quora: Which are some good websites to buy luxury watches? Why would anyone buy a Rolex, or any such high end, watch? What are some amazing facts of luxury watches? What does a luxury watch say about you? What is the most beautiful luxury watch for men?
These are just some of the questions being asked at Quora. Now we need to see if getting into the luxury niche will be a profitable thing for you.
Will Luxury Watches be a Profitable Venture?
If the luxury watch niche is something you're passionate about and you feel that you can help people with whatever questions and problems they have, then we need to see if it is something that is worth your time.
The best way to do that is to just type in luxury watches in the search bar at Google and hit enter. What should pop up are a series of ads for different luxury watch brands being sold online. Now I did mention that a lot of these type of watches can be considered high ticket items so your chances of making a significant sum of money are increased on just that reason alone.
There are some watches on those ads that are selling for thousands of dollars. A few of them are even being sold for tens of thousands of dollars. You can also go to Amazon and take a look at how much luxury watches are selling for over there. I found one that sells for over $18,000 and there's only one left in stock!
In order for you to earn money from the sale of luxury watches, you need to join what's called an Affiliate Program which a lot of companies do offer because they want other people to help promote their online business. They will give you a cut of each sale of one of their products that's being promoted on their website. Now how much of a cut that will be, all depends on the company itself. Some offer only a 2% commission rate while some others can offer as high as a 75% commission rate. You'll just have to do some research to find one that will seem like a great fit for you.
Amazon generally has a 1% to 8% commission rate on their products for their affiliate marketing program. Now think about that for a minute here. That might not seem very high, but when it comes to luxury watches, it can still be a VERY lucrative business for you. Let's say you're promoting that $18,500 watch and you attract 85,000 people monthly to that particular page on your website. Let's also say that out of those 85,000 people, only 450 ends up purchasing that watch through your link. So now let's do some math. You take $18,500 x 8%, that comes out to $1,480 per sale. Take the 450 people who bought that watch through your site and multiply it by $1,480. That's over $600,000 in a month!!!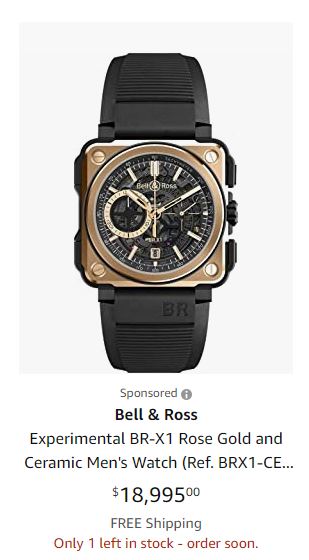 Think about that for a minute. Out of the tens of thousands of visitors that came to your page that month, only a tiny fraction of those people like what you had to say about that particular watch and ended up purchasing it through your link and you made quite a bit of money for that month. That is the power of Affiliate Marketing and ANYBODY can do that.
The best way to find an affiliate program for the luxury watch niche is to type in luxury watches + affiliate program in Google's search bar and hit enter. What comes up should be a general list of different affiliate programs offered by different companies in that niche.
I found one called Bob's Watches Affiliate Partnership that offers 5% commission and potential $1000 payout per transaction! They capped it at $1,000, but again if you look at my example above, you can do really well with that much per sale. There are several other affiliate programs that I saw as well that show promise. So now the question becomes, what else do you need in order to start earning money?
What Needs To Be Done To Start Earning Money
Let's say you're ready to jump on in to an Affiliate Marketing business in the niche of luxury watches. What you'll then need to do is create a website. I've said this before, but having your own website is like owning a piece of real estate online and you can add whatever you want to it.
In order to get a website, the first thing that you'll need to do is choose a domain name. A domain name is the web address of your website. You can search to see what domain names are available at places such as godaddy.com. Your domain name as well as website name should generally match each other.
It does cost money to register a domain name, but it is not a lot of money. On average, it is around $13.99 a year. That's pretty much the cost of 2 fast food meals a year which is doable for most people.
Once you've got a domain name registered, you'll want to use a website editor to choose a website theme and get your website up and running. A lot of domain name sites will offer some kind of website editor, but in my honest opinion, the website editor known as WordPress is the one you'll want to use. They have thousands of different website themes available and it just takes seconds for you to choose one and let the editor set it up for you.
The only thing left for you to do is to start adding pages and posts to your site which is very easy to do and you'll also have plugins available for your site which will help your site with many different things. The next question becomes is where can you learn to build a profitable business online so that people will want to come to your website? I'll talk about that next.
Where You Can Learn To Build a Profitable Online Business
There's a place online that in my honest opinion, is easily the best place to learn how to build a thriving Affiliate Marketing business in any niche that you so choose. That place is called Wealthy Affiliate and is free to join. They give you the training and tools that's needed to become successful, you just have to have the drive and willingness to take action in order to reach success.
Wealthy Affiliate has writing tools, tools that will help you choose the best keywords so that you can get your posts and website as whole, ranked on the first page of the main search engines which is Google, Bing, and Yahoo. They will show you how to write a proper review, how best to use social media to attract traffic, they now have lists of different affiliate programs so that you don't necessarily have to use Google to find them, there are live and weekly video classes, and so much more.
Wealthy Affiliate also has one of the best online communities I've ever seen because they are so willing to help you out if you ever get stuck with something so don't hesitate to ask questions if you ever get stuck on something or just need further clarification on a topic that you're learning.
If you want to know more about Wealthy Affiliate, go ahead and read my full review and then head on over there and sign up. It's free to join and after seven days, you'll still have access to the first 10 training lessons as well as one created website of your choosing.
Now that you know how to sell luxury watches online and read my review of Wealthy Affiliate, head on over there by clicking the picture below, and sign up. I'm confident that you'll be happy with what Wealthy Affiliate offers and you'll want to stay there as a member so you can build a thriving online business. Feel free to post your comments below.