Has anyone heard of a funnel? Well, to be more precise, a sales funnel? In terms of marketing, this is something you definitely want to know about and understand as this will help you get leads and more importantly, leads that can turn into commissions for an online business.
There's a particular online system designed to help you make money that I've reviewed and talked about somewhat recently and have even shown that it has made some commissions. It is called OLSP or also known as Traffic Dominators and they've recently come up with something called the Mega Funnel. What is the Mega Funnel? We're about to find out.
The Idea Behind the Mega Funnel
Wayne Crowe, the founder of OLSP, wants to do whatever he can to help people make money and so he is always coming up with new ideas, products, and endorsements of other products that will help members of Traffic Dominators make commissions. One of the newest things he has introduced is the Mega Funnel.
It's designed to have the greatest potential of getting commissions when you have people interested in joining OLSP. Now it is always free to join this great system so they are not required to pay for anything, but the way Wayne Crowe has set up the Mega Funnel, people are going to want to pay for the products being offered in this funnel that will help them make commissions of their own when they set up their own Mega Funnel.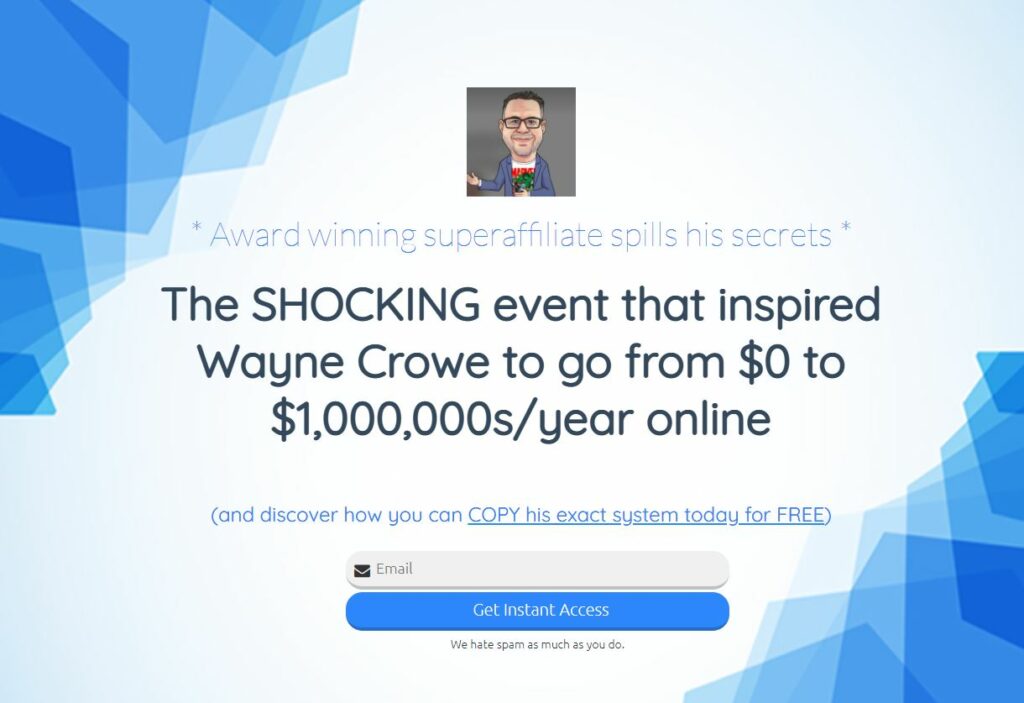 I do have my own Mega Funnel set up and I have had people sign up through it, but haven't earned any commissions as of yet which is fine because you aren't guaranteed to earn anything, but it does increase the chances of it and you have to keep taking action if you want it to happen. There are a number of members who have earned some nice commissions through this particular funnel.
The Mega Funnel is very easy to set up and will take you no time at all to get it done. You do have to be a member of something in particular though in order to get it fully set up, but there is a free trial you can sign up for and will allow you to use it for 14 days and I'll tell you what that is in the next part.
How To set up Your Own Mega Funnel
As I mentioned earlier, it is pretty easy to get one all put together, but there are some things you need to do first in order to make that happen. First thing you need to do is make sure you are a member of OLSP which is completely free to sign up for and you can do that by clicking here.
Once you do that, you'll want to login and go to where it says products and then you'll want to click on where it says TD Products and then in the drop down menu, click Products, and then search for where it says TD Pages and click on that. In the previous section, I did say that you can sign up for a 14-day free trial of TD Pages which is perfect so that way you can get everything set up and try it out for a bit of time.
TD pages is a system where you can create your own squeeze pages with already made templates that will help you get traffic to sign up to OLSP through your affiliate link or other affiliate links of products that are also promoted on OLSP. It's a great way to help you get commissions and get your traffic to a specific place, not to mention helping you build an email list. In my honest opinion, this is the best place online to build a squeeze page, even better than what's offered on my email autoresponder.
Once you do that, click this link here, which will get you access to a step by step video by Wayne Crowe himself to set up the Mega Funnel. He will give you some options if you don't want to set it up yourself, but you are under no obligation to do that and it is completely free to get the Mega Funnel up and running on your own.
Getting Traffic To Your Mega Funnel
In order to be successful with the Mega Funnel and get commissions, you need to get traffic directed to it. This is where the training in OLSP comes in because it teaches you how you can do this for free and receive organic traffic, especially through Facebook.
Don't worry, it is a lot easier than you think and as long as you learn and take action, it will happen and the more consistent action you take, the greater the likelihood that you will earn money. Trust me, OLSP makes it easy to learn how to make money online and the system Wayne Crowe has put into place ensures you'll earn some money as long as you take some action. There is effort required, but it is not difficult.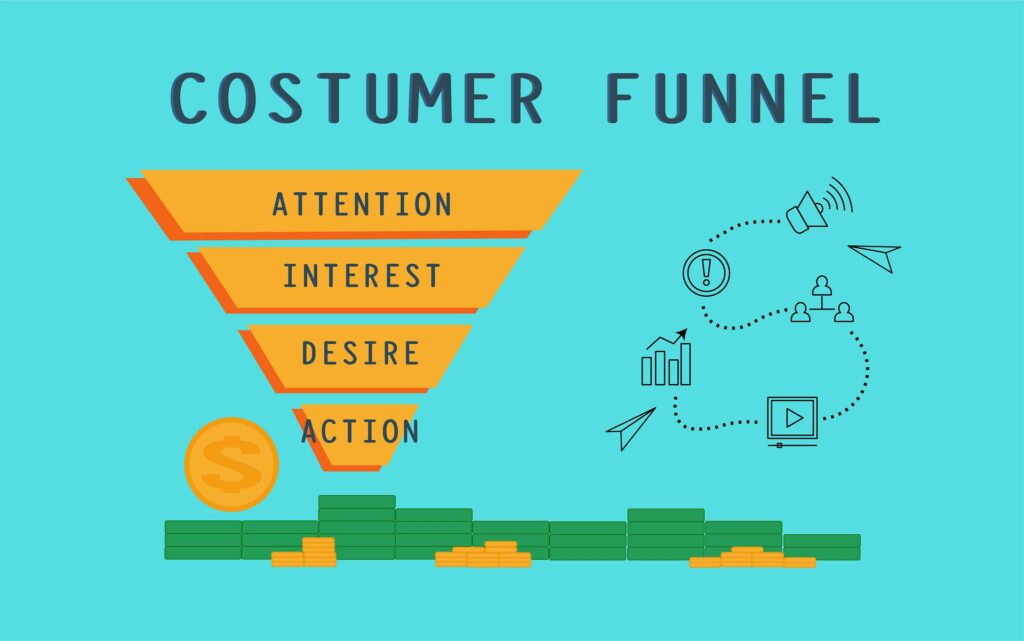 Now if you don't want to learn the free way to earn traffic, there are other options in OLSP that will cost you some money, but you'll get guaranteed income and faster potential to earn some commissions. You can actually buy traffic inside OLSP, by purchasing Solo Ads.
Solo Ads are purchased and guaranteed traffic to a specific offer or squeeze page that you're promoting. There's no guarantee that they'll sign up, but these are targeted leads in the Make Money Online niche and so these are people looking for ways to make money online and sometimes they will end up buying what you have to offer, though it's no guarantee. At the very least, those that do sign up, but don't take action right away, will be added to your team in which you can add them to your email list. You can always email them and encourage them to take action later on.
Traffic is always important, because that's how you're going to get people to sign up and earn you commissions, otherwise, your mega funnel will just sit there and not do anything without traffic. Again, going through the training inside OLSP, which does include the Bootcamp and Training Units, will teach you how to get free organic traffic. This is what I like about OLSP, you have the option of learning how to get free traffic or you can pay to get targeted traffic as well. The choice is yours!
Other Mega Funnel Options
If you don't want to set up the Mega Funnel yourself, Wayne Crowe gives you some other options, but you will have to pay in order to get these options. The good news is that it doesn't cost you very much. One of the options is that when you first sign up and are going through the videos on what the Mega Funnel is, Wayne will give you the option of paying nearly $30 to set it up for you.
Honestly, it's so easy to set up yourself that in the training videos, Wayne says that it really just takes 2 clicks to set up and you're done, but those two clicks have to take place in TD Pages in order for the Mega Funnel to work. Just sign up for the free trial and you'll be good.
I don't know if a certain special is still going on for the Mega Funnel, but Wayne did at one time give you the option of getting 50 clicks to your Mega Funnel link for a very special price, but I do believe that was a very limited time offer. I think it was around $10 to $20 which is absolutely good considering how much Solo Ads can normally cost.
The good thing to know is that you definitely have an option of setting it up yourself or paying just a little bit to get it all done for you. That's the nice thing about OLSP is that you have options when it comes to the best way of taking action for yourself and you can do it at your own pace.
Get Your Own Mega Funnel and learn how to become a Traffic Dominator
Now that you know what the Mega Funnel is all about and know a couple of different ways on how you can about getting it set up, it's time for you to get your very own Mega Funnel set up. This a great way to earn some money and the more action you take, the greater the chance of you earning some income some of which can even be recurring income which is something you definitely want.
I have already earned commissions inside OLSP and am very excited to earn commissions through the Mega Funnel very soon. Once you join OLSP, you also immediately begin training which will initially start off with a Bootcamp. If you complete the Bootcamp, you'll get $20 for free, but it must be completed within a certain amount of time in order to qualify for the $20.
I do want to let you know that you won't be able to cash out the $20 once you earn it as you have to have a minimum balance of $50 before you can withdraw. This will to be a great incentive to continue on with the training so that you earn more commissions and will be able to cash out or use it to reinvest in your online business and try out some of the great products offered there that will help you earn money.
If you're interested in trying this out yourself, go ahead and click the funnel below so that you can sign up and get started setting up your own Mega Funnel. You no longer have to ask "What is the Mega Funnel?", because you now have the answer and can set it up yourself so that you can start making some money!