I've recently started getting back into my series where you can learn to create an online business in a lot of different niches. My most recent one was about how to make money selling ebooks online. I took a look at places that sell a lot of ebooks online such as Amazon and how you can make money from that either by creating your own ebooks or selling them as an affiliate.
Today I want to talk about how to sell headphones online. We'll be taking a look at how much the prices are and where headphones are selling online, what problems need to be solved in the headphones niche, how to tell if it will be profitable, and what you need to do to start earning money. I'll also tell you the best place online that will teach how to do all of these things and put it all together so that you can create a profitable online business in this niche or any niche.
Selling Headphones
Headphones have been around for a long time, but they have changed a lot over the years in terms of sound technology as well as being wired and wireless. It still amazes me that headphones no longer require a wire and now have fully rechargeable batteries so that you don't have to deal with the hassle of a wire.
There are also many different brands of headphones and they can be tailored for different purposes as well. Bose makes some of the best headphones out there as they are a well-known company for sound, but there are many other challengers to them such as Sony and even Beats headphones which are now owned by Apple.
A lot of the wireless headphones from these companies are definitely up there in price, but there are lesser known brands that actually produce quality wireless headphones as well. You can still buy wired headphones that still produce very quality sound and there are noise canceling headphones that are both wired and wireless.
Another subset of the headphone niche are gaming headphones and they are quite popular today. I even ordered a couple of new gaming headphones a couple of months ago after my wireless one's ended up breaking. They were great gaming headphones and you can read about my review of them from a few years ago.
What Problems Need Solving In This Niche?
It might be hard to determine what problems or questions need to be solved and answered when it comes to headphones, but there are a few ways to find some common questions and problems people are having with headphones.
One of the best sites out there to find out what questions people are asking when it comes to any niche is a website called answer the public. It is free to use, but you're only allow a limited number of uses each day. There is a paid version known as pro, but honestly you don't really need to go that route when you're first starting out.
All you have to do when you first head over to that site is to type in the search bar whatever niche you want in order to see what kinds of questions people are asking when searching for answers online. In this case, you would type in headphones. You just a have to give it a few seconds and then you'll scroll down to see a sort of wheel of many different questions of that particular niche. Questions of who, what, why, where, which, and how.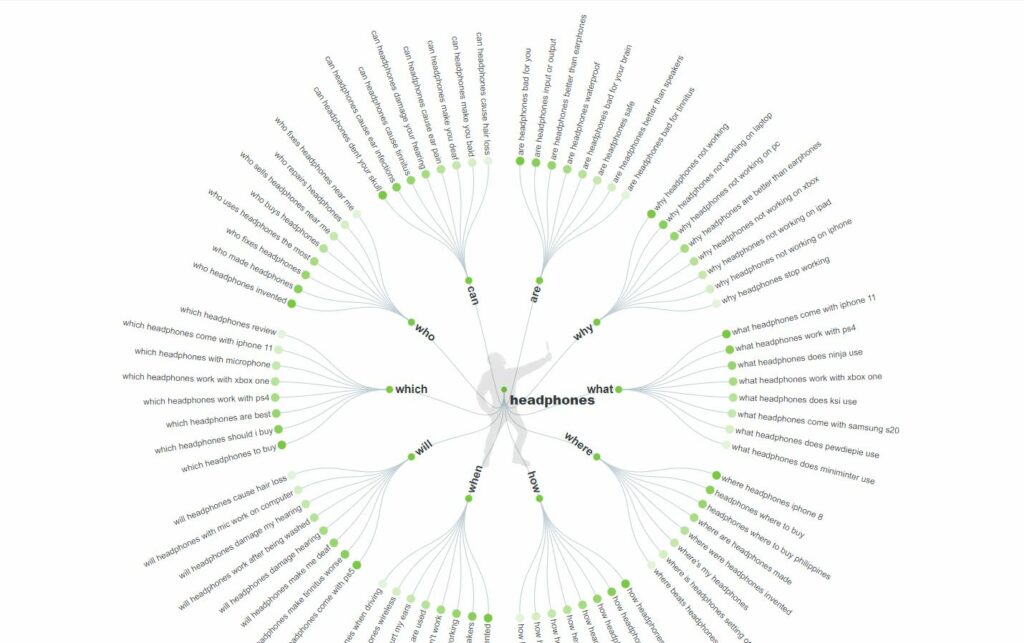 Here are some example questions for headphones. Which headphones should I buy? Will headphones work after being washed? Why are my headphones not working on my laptop? Where is the best place to buy headphones? Are headphones better than speakers? Can headphones cause hair loss? As you can see, there are lots of questions people are asking online for headphones.
There's also a way to come up with ideas or see what people are searching for over at Google. All you need to do is head over to Google and then type headphones in the search bar followed by the first letter of the alphabet. What google will then do is show a drop down of headphone related searches people have typed in that start with the first letter of the alphabet and then go on down the list. What I mean by this is you'll see searches such as headphones adapter for iPhone, headphones adapter for PC, headphones brands, etc. This is known as the alphabet soup technique and will greatly help you with your online business.
If you are ever struggling to come up with topic ideas for your website/blog, you can always go to answer the public or Google and that will be of tremendous help to you. Now you might be wondering what kind of money can be made by promoting headphones online and if it will be a profitable venture. I will talk about that next.
How To Tell If It Will Be Profitable
To find out if any particular niche will be a profitable one, you always want to check to see what prices those products are selling for in that niche. An easy way to do that is to go over to Google and just type in headphones and hit enter. What will pop up at the very top is a list of ads for various headphones.
You'll see pictures of different types of headphones that will also show a price as well as where you can purchase them at online. There are some really cheap one's that go as low as $1.59, but some that I surprisingly saw that was selling for $4,400!! As you can see there are a wide range of prices, but of course the higher priced they are, the more you're gonna make.
Now you might be wondering how it's possible to make any money period in the headphones niche considering you don't know how to create your own headphones and you don't work for the companies that are producing and selling them at various stores and online retailers.
The answer to that is simple. It is called Affiliate Marketing and what that means is you promote other people's or companies products on your website or a few other ways and each time someone clicks on a link that you promoted and buys the product, in this case it would be headphones, you get a commission for that sale. You don't have to worry about customer service, shipping, warranties and anything else involved with that as that is all taken care of by the company.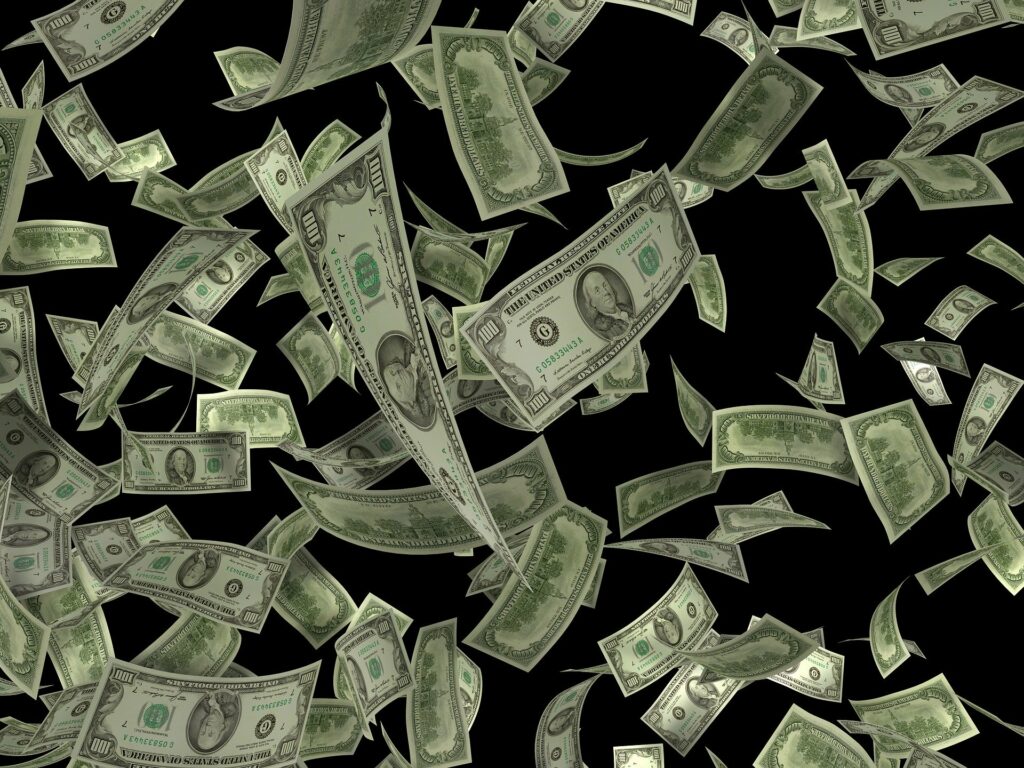 So the now the question is, how do you become involved with any company to actually promote their products and make a commission off of any sales that someone does through your link? You sign up for what is called an affiliate program if the company has one. Chances are good though that a lot of companies do have an affiliate program as they want people to help them promote and make as many sales as possible.
Amazon is known for having an affiliate program known as Amazon Associates. If you sign up and are accepted, you'll be able to promote any of their products that they sell. Anytime someone purchases a product you're promoting through that link, you'll get a percentage of that sale and a majority of products have a range of 1% to 8% commission at Amazon. I understand that might seem low, but that is a good place to sign up for and try if you're first starting out in the Affiliate Marketing business.
There are other companies out there that do offer higher percentages of commission per sale, but you'll have to do some research to see which one's those are. The good news is that it's not that hard to search as you'll go to Google and type in headphones + affiliate program in the search bar and then hit enter on your keyboard. There should be a number of different affiliate programs with links that pop up and you'll get to see which one's might be the best fit for you. Most affiliate programs are free to join. If there are any that say you need to pay to be a part of their affiliate program, I would stay away from those for the time being.
One of the Affiliate Programs I found is from a company called JLAB audio. They seem like a very reputable company that deals with headphones, earbuds, and microphones. Their affiliate program says that you can earn 5% commission on every product that you promote. I know that might not seem like very much, but if you're good at promoting things or learn how to do that, those sales can add up.
Here's an example. Let's say there's a pair of wireless headphones you're promoting at that site that cost $499. With a 5% commission, that comes to around $24.95. Again, that might not seem like a lot, but imagine if 500 people purchased that particular set of headphones through your link. You take $24.95 x 500 which equals $12,475. Think about that for a minute. Let's say you promote a blog or post on your website with a link to those headphones and say 50,000 people viewed that article in a month, but only 500 people decided to take action and purchase it. I don't know about you, but I'd be ecstatic making $12,475 in a month. Now I'm not in any way, shape or form guaranteeing that's what you'll make, but that is certainly a possibility and all depends on how much you work on your affiliate marketing business and also that you're willing to learn. The next thing you might be asking is what all do you need to start earning money in any particular niche? I'll go over that next.
What You Need To Do To Start Earning Money
The best way to start earning money in an Affiliate Marketing business is to have a website. That is basically like having your own piece of real estate online and you can say and talk about whatever you wish. In this case, you'd want to create a website about headphones. I will say that headphones is a broad niche so you might want to narrow that done so you'll have an easier time ranking your website and content on the search engines.
An example might be wireless headphones and you might break that down even further into specific brands such as Bose or Sony. You could break that down even further and have a website focused on gaming headphones. There's just a lot of different options for you, it's up to you what you want for your website or what your most passionate about.
In order for you to have a website, you need to choose a domain name which is the url or address of your website. You can go to places like godaddy.com and you can see what domain names are available. You preferably want to get a domain with a .com designation since those are the most common and well-known. You'll have to tinker around a bit to see which domain names are available for you.
It does cost money to register a domain name, but it is not very much. On average, it'll cost you $13.99 a year which is very doable for most people.
Once that is done, then you need a website editor to create your website. Don't worry, you don't need to learn HTML coding in order to build a website. All you have to do is choose a theme and then you're pretty much ready to go. All you have to do is add the pages and posts and the website editors make it easier than ever to do that. One of the most well-known website editors out there is WordPress. I love it and it makes building a website really easy.
The next thing you need to do is learn how to create posts and articles that will get ranked on the search engines such as Google because that is where you will get free traffic, but this also takes the longest amount of time because you need to gain the trust of people in order to build up that free traffic. There're other ways to get traffic too such as email marketing and through social media. Creating videos and posting them on YouTube is another great way to get traffic, especially traffic that is interested in what you have to say.
I can understand if this might seem overwhelming to you because you might be wondering how to learn all of that. There is a place online that teaches you exactly how to build such a business and that's what I'll discuss next.
Wealthy Affiliate Is The Answer
If the idea of creating an online business where you can earn money just by promoting and reviewing products excites you and you want to learn how to create such a business, the best place to do that online is Wealthy Affiliate. They have all the tools and training necessary for you to become successful if you've chosen to go this route.
I've been a member of Wealthy Affiliate for awhile now and I can tell you that it is such a great place to learn all about Affiliate Marketing and building your own Affiliate Marketing business. They teach you the ins and outs of it, how to get ranked on the search engines, how to create your own website and add your first article, how best to use social media, what plugins work best on your website and a lot more.
If you ever get stuck with something, the founders of Wealthy Affiliate are there for questions as is the entire Wealthy Affiliate community so you should always be able to get help if you need it.
You've got use of a keyword tool to help with ranking, there are live video classes every Friday, you've got a tool to help you with writing content and letting you know when your content is indexed in Google and I could just go and on and on. If you want to know more about Wealthy Affiliate, you can read my full review.
There are two types of membership at Wealthy Affiliate which is the Starter membership and Premium membership. The Starter membership is completely free and you get full access to all of Wealthy Affiliate for seven days. After that, you have access to the first 10 lessons as well as one website that you can create. You're under no obligation to upgrade and remain a starter for as long as you like.
If headphones is your passion and you want to get started building an online business centered around that or any niche that you're passionate about, go ahead and head on over to Wealthy Affiliate and give it a try by clicking the picture below. As I mentioned earlier, it is completely free to sign up and try out and you can always upgrade to premium whenever you're ready, plus I would be able to help you along as well. Do you have an affiliate marketing business that's working for you or know someone who would like to give it a try? Feel free to post comments below. Oh, I almost forgot! There's a video below the image where you can actually see what I'm talking about.